Sexual Harassment on Cuba's Streets: What Can We Do About It?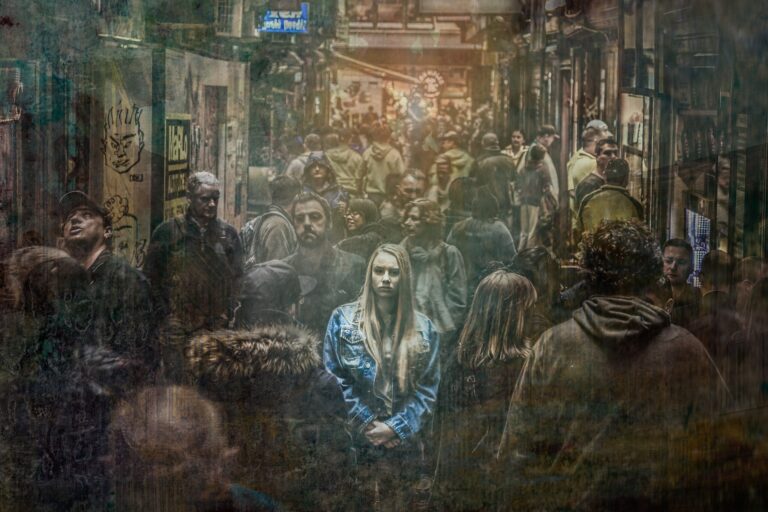 It's the morning and I'm walking down a block which generally has very few cars and pedestrians at this time of day. I see a neglected park on my right, as it's full of rubble, heaps of sand, bags of cement… they're building something.
I carry on, and about 4 meters away from me, a man speeds up his pace and leans his body against the fence. He's a builder. He looks at me and smiles. I don't know him. I cross the street. He begins to make a sound that is like a stream of water when a pipe bursts, something like psst, psst, and he asks me why I crossed over, saying he doesn't bite.
I carry on walking, he remains behind mumbling God only knows what. This that has just happened is nothing compared to other experiences I've had. But, it still happened. I had to cross the street and I now know that until they finish the construction project, I won't be able to walk there.
H is braver than me. One time, an old man followed her and kept saying obscene things until she suddenly turned around to face him and said, in not the most cultured way (just like her harasser had been talking to her) that if she agreed to have sex with him, he wouldn't last because his heart wouldn't be able to keep up and he would die of a heart attack. The old man felt insulted. H dared to be disrespectful towards him! So he stopped telling H how much he wanted to sleep with her and began to abuse her with another kind of verbal violence.
And, going up another notch… one afternoon C was on her way to class at university, she took public transport and it was crammed, like always. C told me that she kept a good eye on her bag in case there were pickpockets, trying hard to keep her balance among so many people, wishing that her stop would finally come. However, C didn't have an eye out on the man who, leaning against her, masturbated and left semen on her clothes.
The first two examples were cases of sexual harassment on the street. C's case is much more serious: she was a victim of indecent assault. The problem is that one can lead to the other, as the harasser can "be satisfied" with giving a lewd and rude catcall, but he might also want to assault the woman.
Crowded spaces are the favorite haunts of perverted men who go out looking to touch the bodies of young girls and women, however, exhibitionists normally go to places with very few people. They like to instill fear and have their fleeting share of power over the victim, as it's clear that women are vulnerable in situations like these.
Talking to friends, I've been able to confirm that we all are and have been victims of street sexual harassment, at least since our teenage years. When we talk about this subject, it has become common for us to share our experiences and give each other tips on how to free ourselves of harassers: "if you're alone, grab a rock and threaten him", "if you're on a bus, tell him to move away." That is to say, women go outside to study, work, buy food or, quite simply, to go for a walk, and they have to be thinking about how to defend themselves from harassers.
A young Dutch woman called Noa Jansma has used social media to denounce this problem. She uses her Instagram page (@dearcatcallers) to upload selfies that she takes with the men who whistle at her or insult her in public spaces. This is how she exposes them, the men who are so skilled at pretending and hiding.
One of the photos (of her harassers) which Noa has published on her Instagram page.
Each and every one of us has to recognize the responsibility we have in tackling this problem. There are women who consider a catcall to be confirmation of their beauty, and there are even some women who feel less if a man doesn't celebrate her appearance.
We have to be aware that we don't need a man's opinion on the street to make us feel beautiful; we shouldn't give another person the right to judge our body, as this means that we accept their influence on our behavior and I don't believe any stranger deserves that privilege.
Plus, the line between a catcall that praises you and another that attacks you is very fine and it even depends on the mood of the harasser that day.
We also have a great duty to educate children properly. I have seen so many times how young boys (who have just about started counting one with their index finger) are asked how many girlfriends they have by family members. Another constant thing is: Look at the girl, she's so pretty, say something!
Lots of families even teach them to make gestures with their tiny hands to indicate that the girl (or muchacha) is attractive. After something like this, they generally all laugh and shout: boy, this kid knows!, without understanding the harm they are reproducing by instilling these attitudes. Harm to women and to men too, as social pressure is the reason that many men feel obliged to catcall, to confirm their manhood in front of others.
If there aren't any legal channels today that allow us to defend ourselves from harassers, at least we can let children be just that, children, and not distort their sex education with elements of harassment and imposing machista attitudes towards women.
It's a very complex problem, harassment can cause serious emotional damage in teenage girls and women. After her experience, C had to continue going to her university classes, but she has never felt safe on public transport ever again. As soon as a stranger approaches her, alarm bells go off and she can't think about anything but protecting every inch of her body.
The man who assaulted her must be roaming the streets, looking for victims, the protagonist of sordid stories, "protected" by crowds and the little sense of risk that exists in Cuba, of the crime he has become addicted to.
Translation: Circles Robinson.